Blaire Wilson Girl of the Year 2019 announced by American Girl dolls, is an interesting character to share with childs. The writer shares the story of this challenging girl, loves nature. The whole story is about a technology lover girl named Blaire who lives with parents in Pleasant View Farm. The writer shows how interesting Blaire is, she is multi-talented, an energetic girl who learned to balance her life at every occasion.
Blaire Wilson Story in Seconds
Blaire Wilson is a ten years old, hardworking and responsible young girl who tackles every problem that arises in her farm. She is living with her family who have a sustainable farm that includes a B&B restaurant and an event space. She is very loving and caring not only with family but with animals namely Dash the goat, Penelope the lamb, and Dandelion the Silkie chicken. This shows her love with nature.
She loves to help her mom in the kitchen to prepare food for guests and to make crafts.  She dreams to be a known chef and bring people together. Her dream to be a chef became challenging when she found herself in food sensitivity due to allergy.
She was too excited when she got a chance to plant first wedding event at her farm and wanted to show her talent of cooking and event planning. On the other hand, she is addicted to chatting with her friends, playing games or spending time by using her tablet. Sometimes she ignores the people surrounding her ,this does not leave a good impact on the reader.
Blaire Wilson is a very challenging girl and takes her tasks too seriously that once in the whole summer she forgot to contact her friends, when she was busy with  planning a wedding in her farm at Bluefield, New York. She was so engaged with her devices for the preparation of wedding events that she forgot the real world. Finally, with her family and frinds she learned to balance her life at every occasion and realise the importance of real world relations .
Family and Friends of Her
Blaire's story is not just about herself, the writer Jennifer Castle expresses every character who was in touch with Blaire. So all these have their own value in the story especially Maggie Wilson, Blaire's mother, master chef at Pleasant View's restaurant, Blaire likes to work with her mother in the kitchen. Here are some main characters of family and friends who make the story interesting for the readers: . 
Maggie Wilson:

Blaire's mother.

Daniel Wilson:

Blaire's father.

Beckett Wilson:

Blaire's younger brother.

Ben O'Connell:

Blaire's maternal grandfather.

Theodora Dimitriou:

Blaire's best friend.

Amadi:

Blaire's friend.

Victoria:

Blaire's friend.
About Blaire's Doll
Blaire's 18-inches doll with several outfits and accessories shows her lifestyle at her farm. Blaire's mold face with red hair, green eyes and bright lips makes the doll more gloryful. Its square neck dress shows where its plastic head and body are attached and her skin tone, a perfect match with her dress colour.
Blaire's white sundress decorated with bees make the doll more beautiful, especially the yellow wristband and pink flower in hair that attracts young observers. 
Blaire's Outfit Collection
Blaire's American Girls Doll shows the lifestyle of Blaire  Wilson at her farm. That's why additionally floral flair outfit, a bridesmaid dress and gardening outfit with wellies make this doll more beautiful.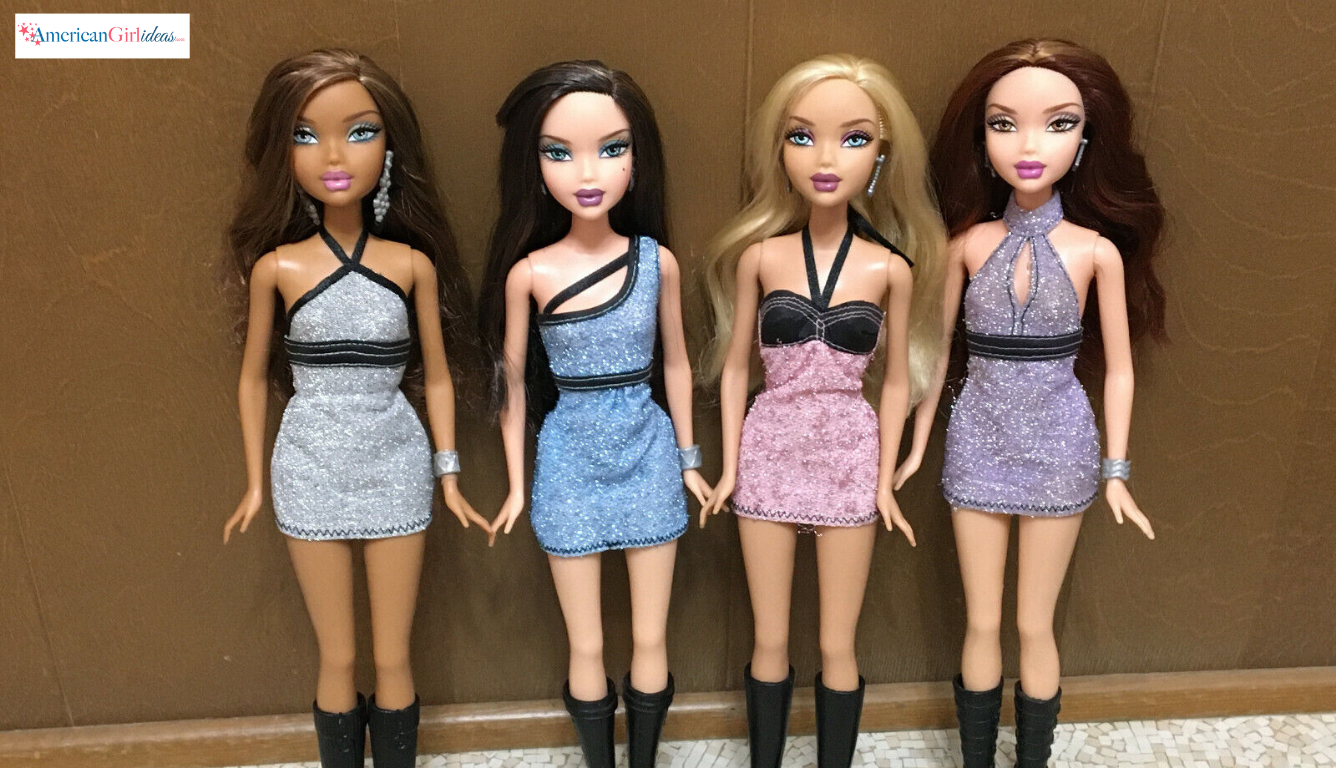 Blaire's Bridesmaid Dress
This outfit contains a blue dress, plastic headband with two pink fabric roses and pink vinyl flats with a low heel. 
Blaire's Gardening Outfit
Blaire looks beautiful in their gardening outfit, which contains off shoulder blue cotton tops with short sleeves, Light blue denim shortalls with Red embroidered flower patches and Green calf high rubber boots with light green soles.
Blaire's Floral Flair Outfit
Floral-print top with purple floral clusters in backgorund, at front of the top two purple knots with columns of buttons, light purple zigzaged headband and orange-cross strap make its' outfit completey awesome.
Doll's Accessories
Blaire dolls have a lot of accessories including a tote bag with pink vinyl soft leather handles,and a light pink plastic tablet with an American Girl logo. Plastic stylus in pink colour, a tablet with two reversible screens, plastic clipboard with logo. Pink coloured plastic pen with floral design paper notepad with four repeating page layouts all headed with party planner and page titles.Business card ,purple plastic Bouquet  and cloth flowers, stickers sheets. Many  other things related to her work in gardening, restaurant, farm, party decoration, or animals. 
American Girls Doll tried to show every aspect of the real character and did not ignore even the single page of paper, it's too intresteing.
About writer and books
Jennifer Castle is an experienced writer, too good to explain the characters of a story with her words. She wrote the whole story of Blaire Wilson in two books namely :
Blaire by Jennifer Castle

Blaire Cooks Up a Plan by Jennifer Castle
Her storytelling catches the reader softly but with a strong grip that the reader doesn't get distracted from the story even for a while.  Both stories give meaningful background to the Blair Wilson Doll and show the culture, history and agriculture of her time and leave a long term impact on memory especially on young minds. . 
From American Girl Dolls, Jennifer Castle, the writer of stories Blaire and Blaire Cooks Up a Plan, Says "Some authors get lucky and see their characters come alive on a stage or screen. I'm a different kind of lucky: I got to see my character in doll form and give her a big hug!"
Conclusion
In this modern age no one has time to spend with family, it's not due to busy schedules but just due to time with technology. Mobile screens are cutting us from our surroundings and we are not giving time to real ones. Some years ago people used to tell stories about fantasy characters that were not a good fit for the character development of childs. It's a good initiative taken by American Girls Doll to show the cultural lifestyle of different eras. Our child needs to know the importance of balancing life between the real world and the world of technology.